Is your website stuck in the slow…
No one wants a trashy website that is not giving them the business they desire. Your amazing services and products should not be overlooked because you lack digital presence. A well-built website can help you pull ahead of the competition and keep you speeding on your journey to success.
It's Discouraging
What's the point of having a website if it doesn't work well? Building a good website is just really complicated. Its hard to cover all your bases and make sure your website is running smoothly. There are many things that make a bad website. Below are just a few examples.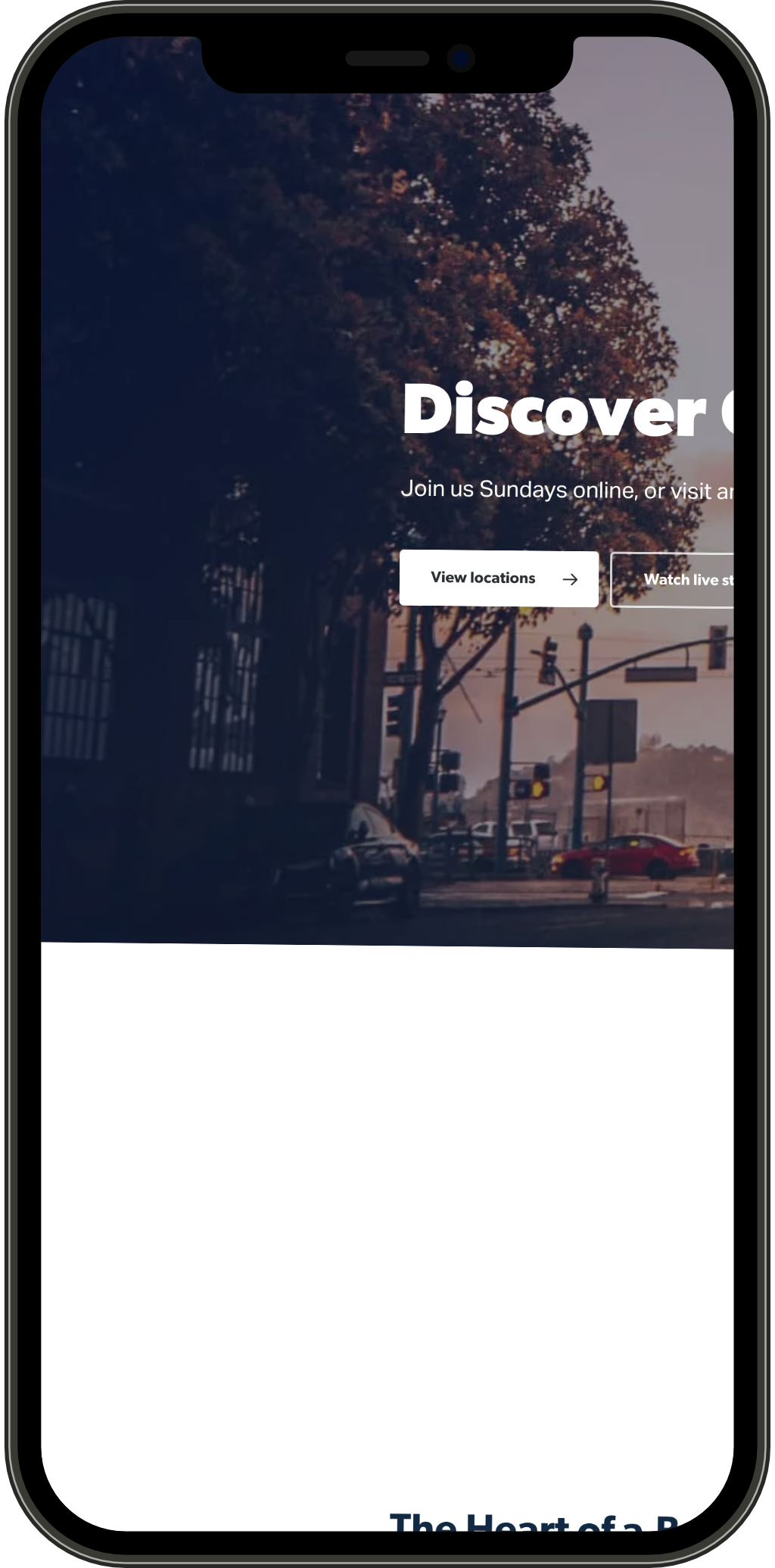 The majority of website viewers are mobile users. Your website should work for them.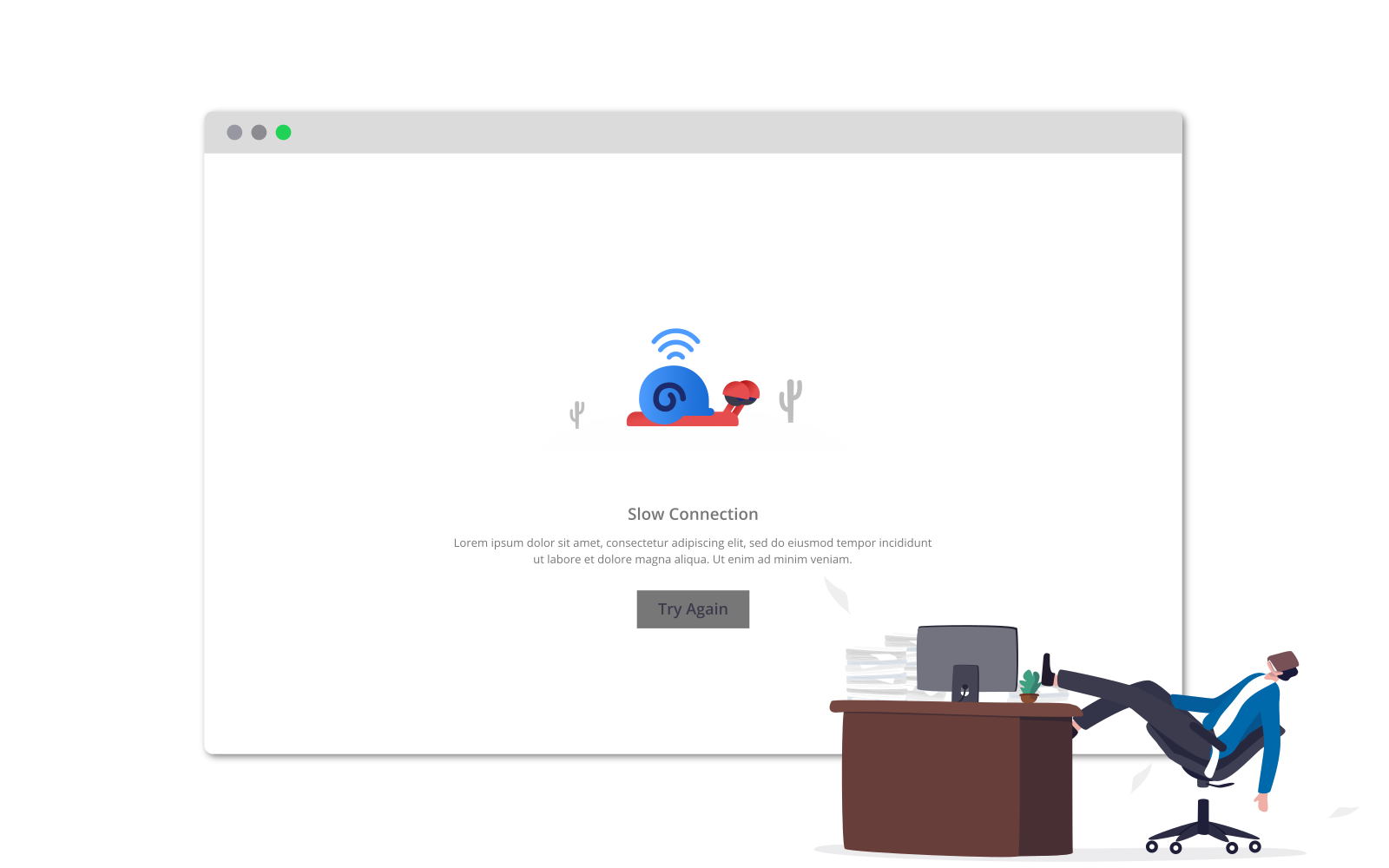 People don't want to wait around. Minimal load time keeps customers on your website.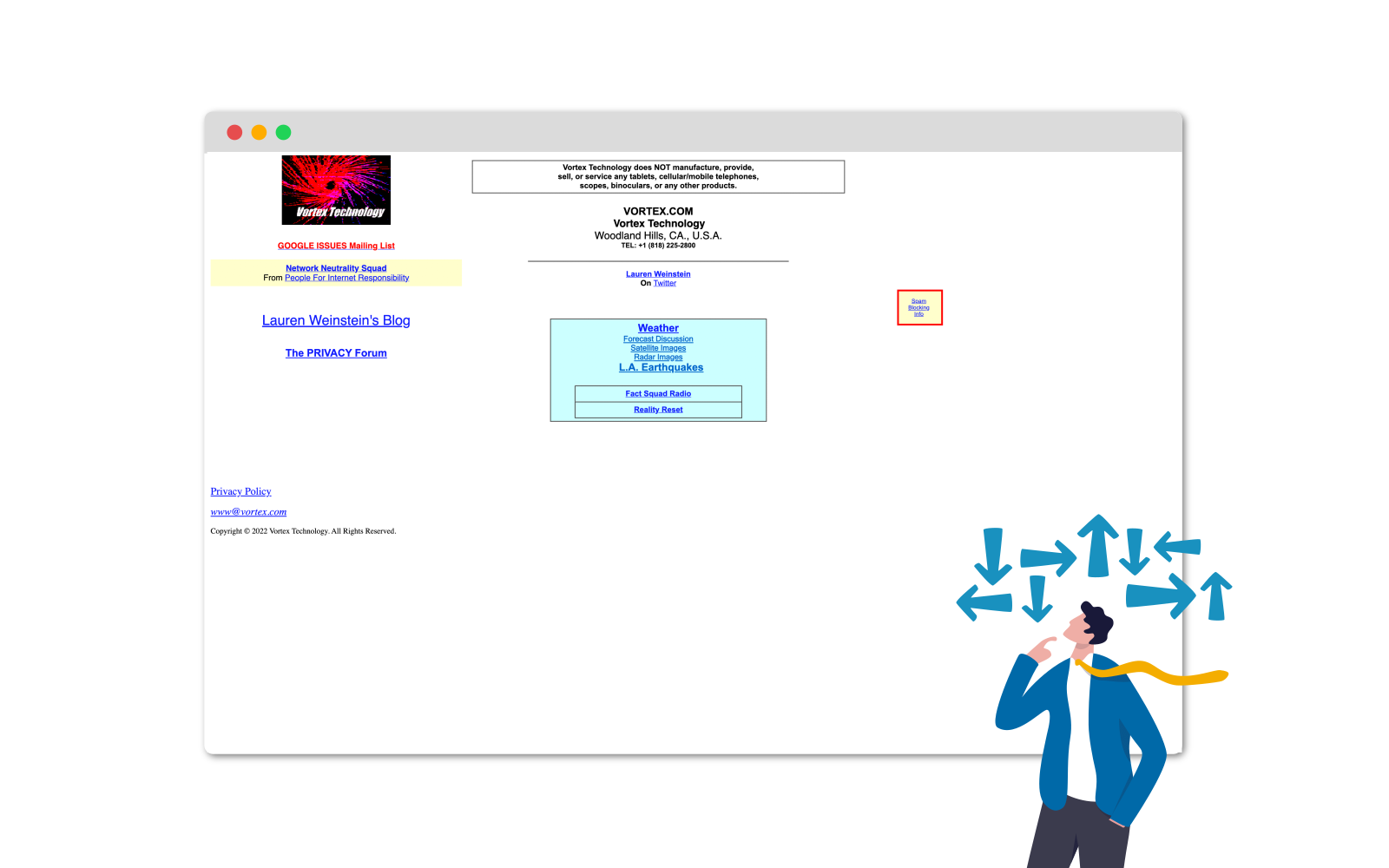 Design isn't everything. You also need clear content. People need to know why your company exists.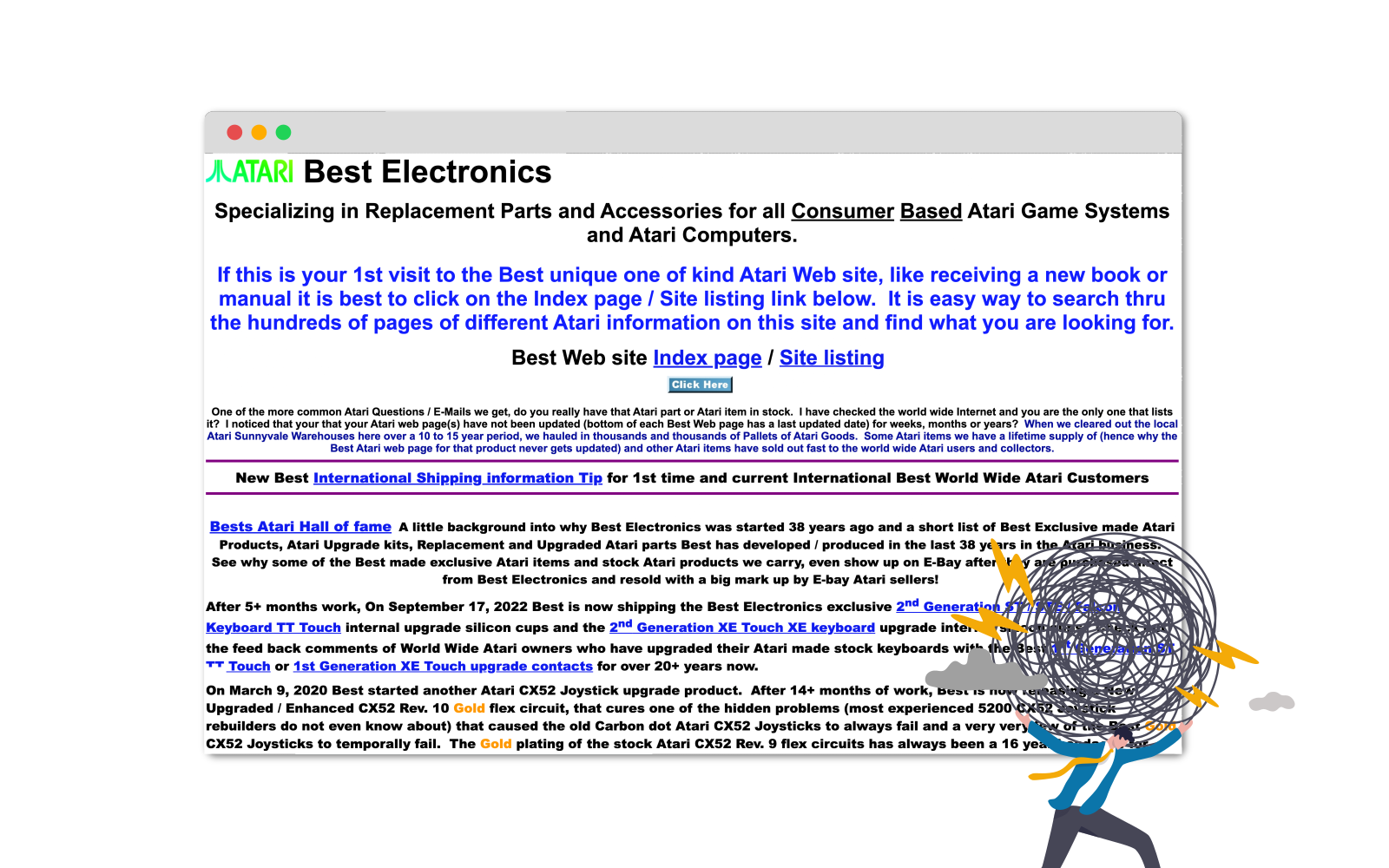 If your website is not attractive people won't be interested. Choosing an appealing design makes the world of a difference.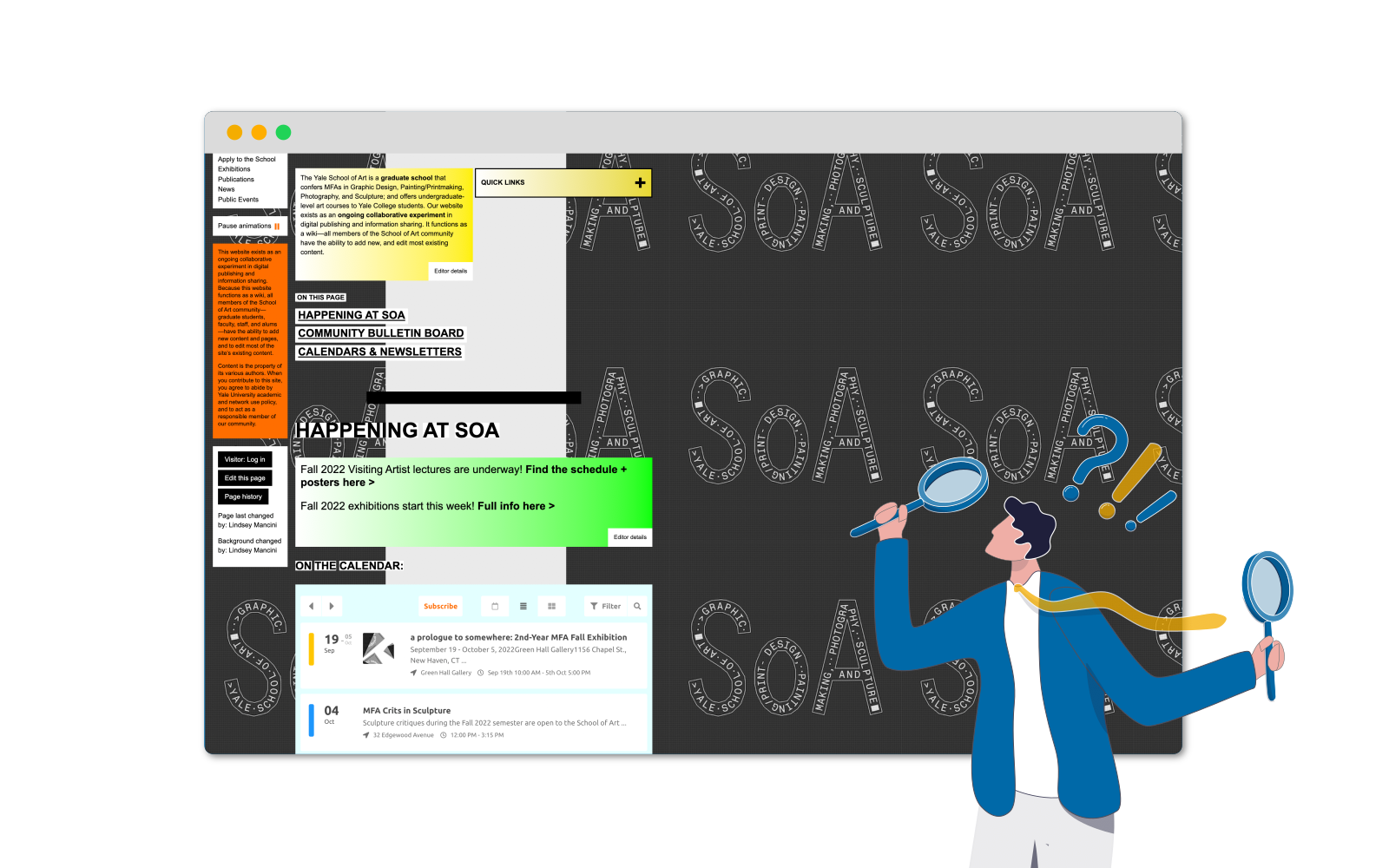 Don't make people think. Your website should have a clear design and be easy to navigate.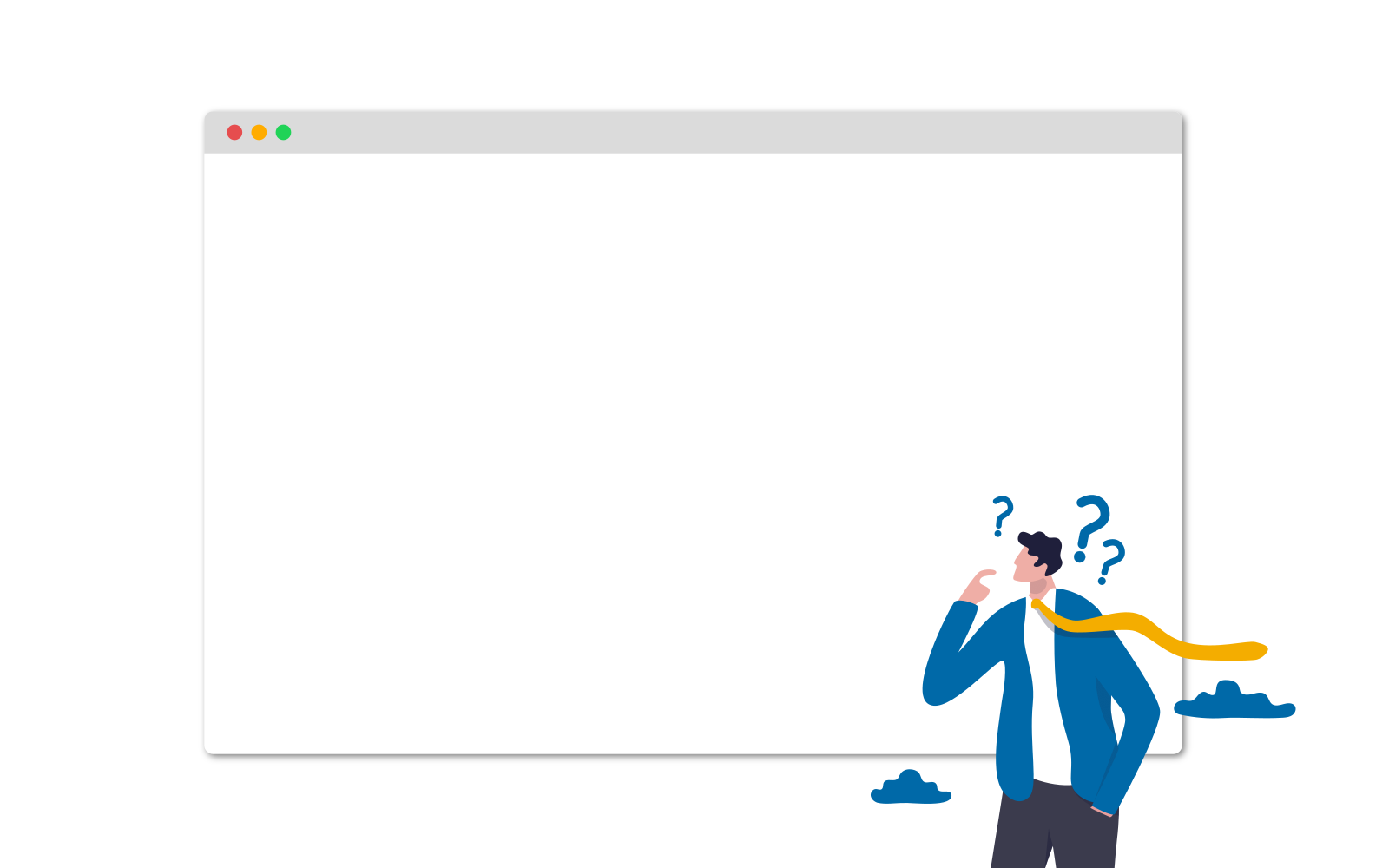 Maybe your business has never had a website. Now is your time to start your online presence.
It's Complicated
Even if you recognize problems with your website, you might not have the time or knowledge to correct the issues. Let's face it, the world of websites is just really complicated. No one wants to wade through improving their website just to realize they have no idea what they are doing and are no farther ahead than they were before.
Build Your Online Satisfaction
Having a good website makes the world of a difference. Although your business offers incredible services and products, it's hard to get traction in today's marketplace without a solid web marketing engine. Your website investment is critical in moving your business to its full potential. Don't wait to embrace satisfaction for you and your enterprise.
Confident Business Owner
You can become the proud business owner you want to be. Avunu empowers your business to grow and succeed. We get you moving, but ultimately the keys are in your hands. We want you to prosper on your journey to success.
Successful Design
Your business can accomplish great things! Don't wait for the adventure to come to you. Scale new heights with a quality website design and high-tech hosting that will make the world of a difference for your business.
Inspired Audience
Happy customers make happy business owners. Don't miss an incredible opportunity to have a quality design for your website that promotes awareness, education, and new business for your already amazing products and services. A good website will sell for you.
Request a Consultation
Buckle Your Seatbelt and Get Going
1. Consultation
We don't bite. Starting the conversation is the first step leading to your great satisfaction.
2. Plan
Begin your journey to success with Avunu and watch the magic work.
3. Redesign & Relaunch
Your involvement in perfecting your site is key. You give the opinions. We do the work.
Request a Consultation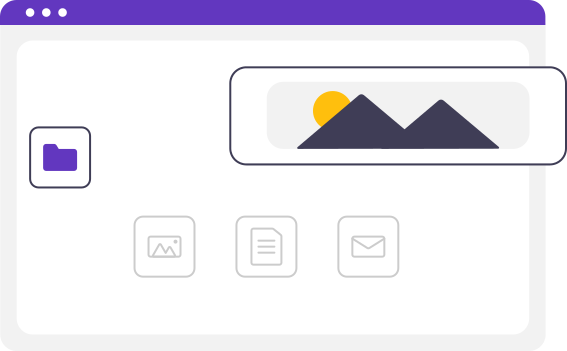 Your Website. On Mainstreet.
You need a website that gives traction to your enterprise. There are many things that go into getting a website into the fast lane. With Avunu, you don't have to worry about how to get started. Our website process and value-added services empower you to sit in the driver's seat behind a high-power digital marketing engine.
Design that works
A quality website design is about more than looks. What starts with a dream must be engineered into a multifaceted machine that can drive your strategy to success. We incorporate all of the most crucial web design components—both seen and unseen—into every site we build.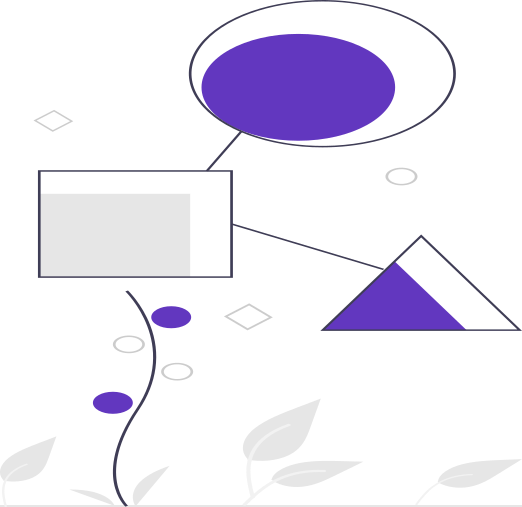 Enticing Visuals
No one likes a website that looks bad, even if it has the right information. We give your website an attractive design that pulls in interested customers with good vibes.

Inspiring Action
If people are not called to action, chances are they won't ever act. We design your website to inspire and call people to action, so that your enterprise will receive all the business it deserves.
Increasing Visibility
Before customers can find and like you online, there is Google. Our Search-Engine Optimization (SEO) permeates every level of your site design and paves the way for high ranking in Google search results.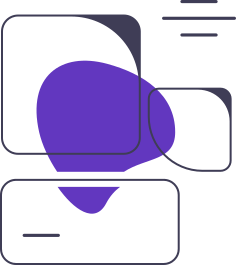 Branding
Getting a picture in your customer's minds of who you are is important to the growth of your business. Strong branding for your business makes the world of a difference. The Avunu team can help you land a winning brandkit, including logo, fonts, and colors, that will help to distinguish your brand.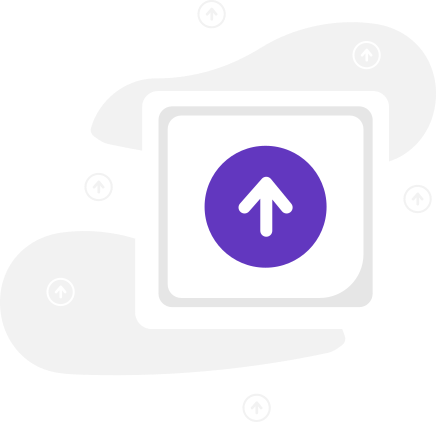 Hosting
Your website has to live somewhere. After the design of your site is ready, we launch it and keep the rocket fuel replenished on our high-tech hosting.

Development
The sky is the limit with what your website can do when you come to Avunu. Our development team has experience with e-commerce, advanced forms, directories, payments, subscriptions, and more. If you dream it, we can do it.
Value-added services
Your business deserves to succeed. Don't wait for the opportunity to make your website move ahead in the game.
Your Website is Only the Beginning
While a world-class website plays a major role in your online success, (re)launching your website is only the beginning. Let Avunu continue to guide your journey to finding and inspiring your online audience. We kickstart your success and provide ongoing consultation in any of the following:
Content Marketing
When people go online, they are looking for information. Get your information out there! One of the ways we help your business with this is through blog posts. We come up with creative topics for your business to write about, that will get the information out there that people are looking for.
Ad Campaigns
Content marketing and SEO is great for getting traffic from google, but not always enough. Your marketing can get quite a boost from optimized paid ads on Google, Facebook, and other platforms, but getting started can be overwhelming. We can set you up for success with clear, manageable campaigns.
Email Automations
Communication is key all along the sales journey, but it can be hard to be proactive with all your leads and customers. A good email automation strategy will help you collect more leads and keep them on the line with regular, automated messages. We can help you strategize, map, and implement any kind of email automation.
Request a Consultation
Your Roadmap to Website Heaven
The journey to building your website is simple. We follow six straightforward steps to complete your journey to success. Follow the car to see how it's done.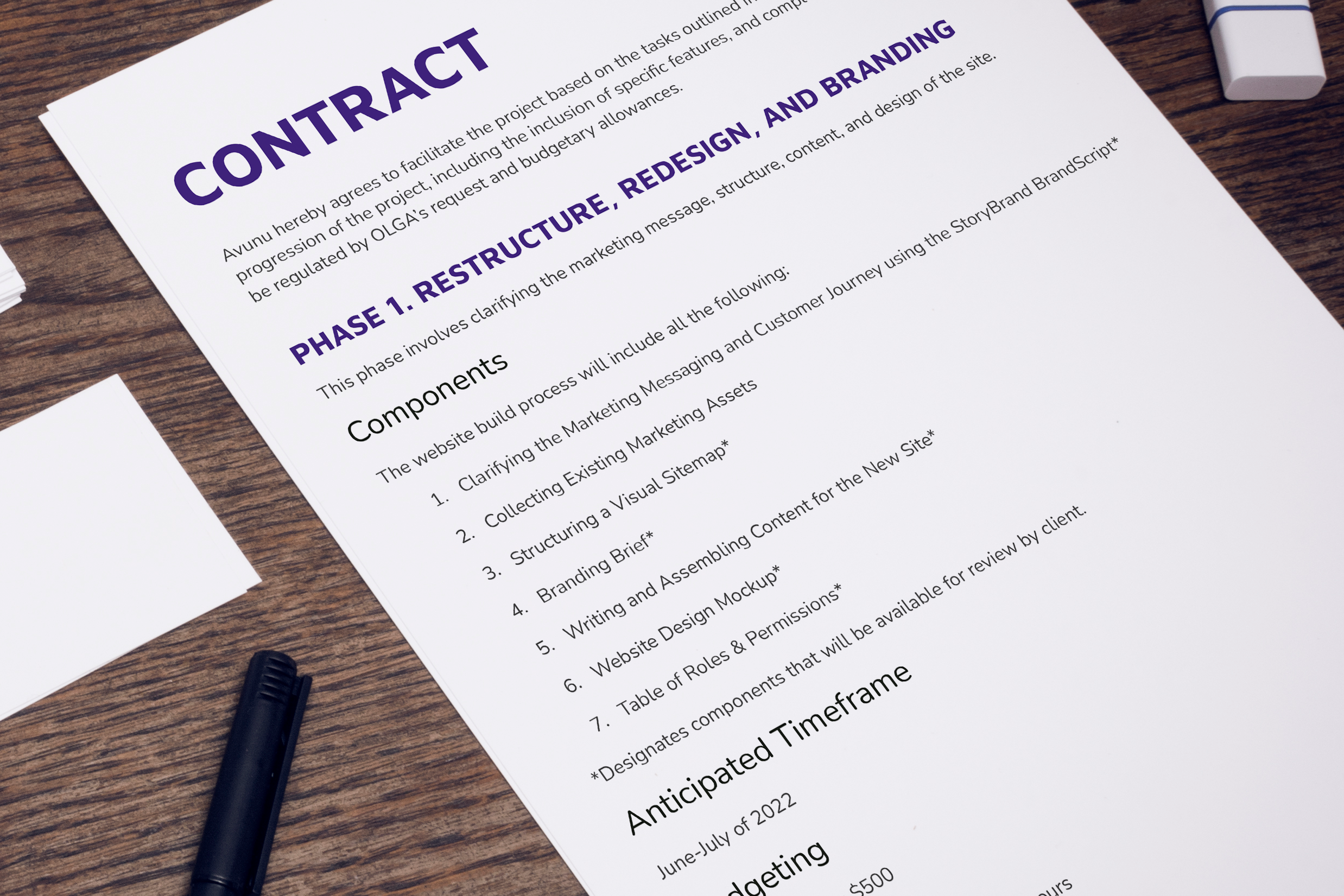 Consultation & Proposal
Contacting us is the first step in the journey to receiving your new improved website. We will make arrangements of how we can best meet the needs for your website at an affordable price for you.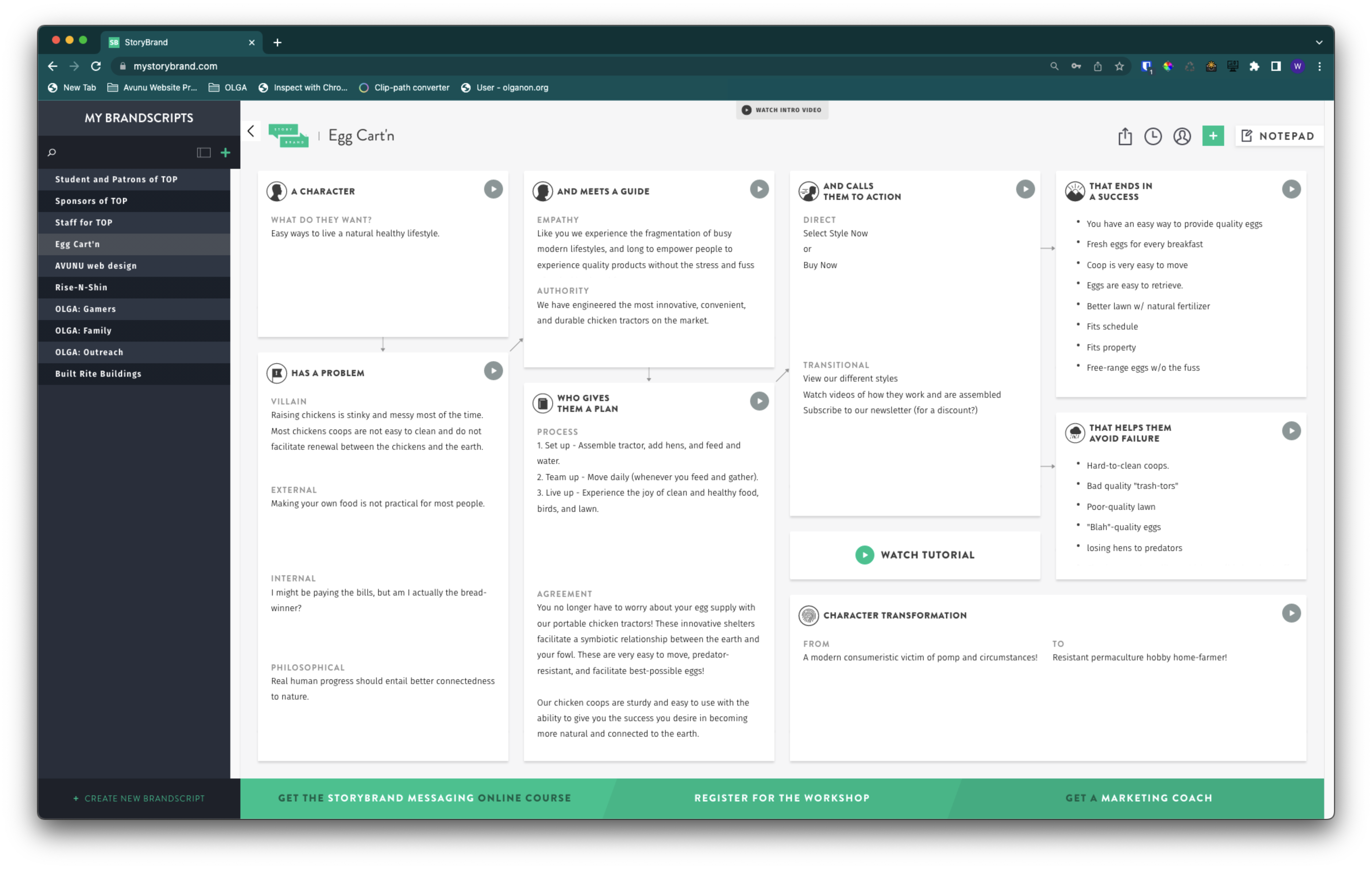 Customer Journey
It takes intense strategy to figure out how to get a customer from their point of need to the point of buying your product. Mapping out this journey is crucial for building a successful website. This customer journey map informs the rest of the work we do to build your website.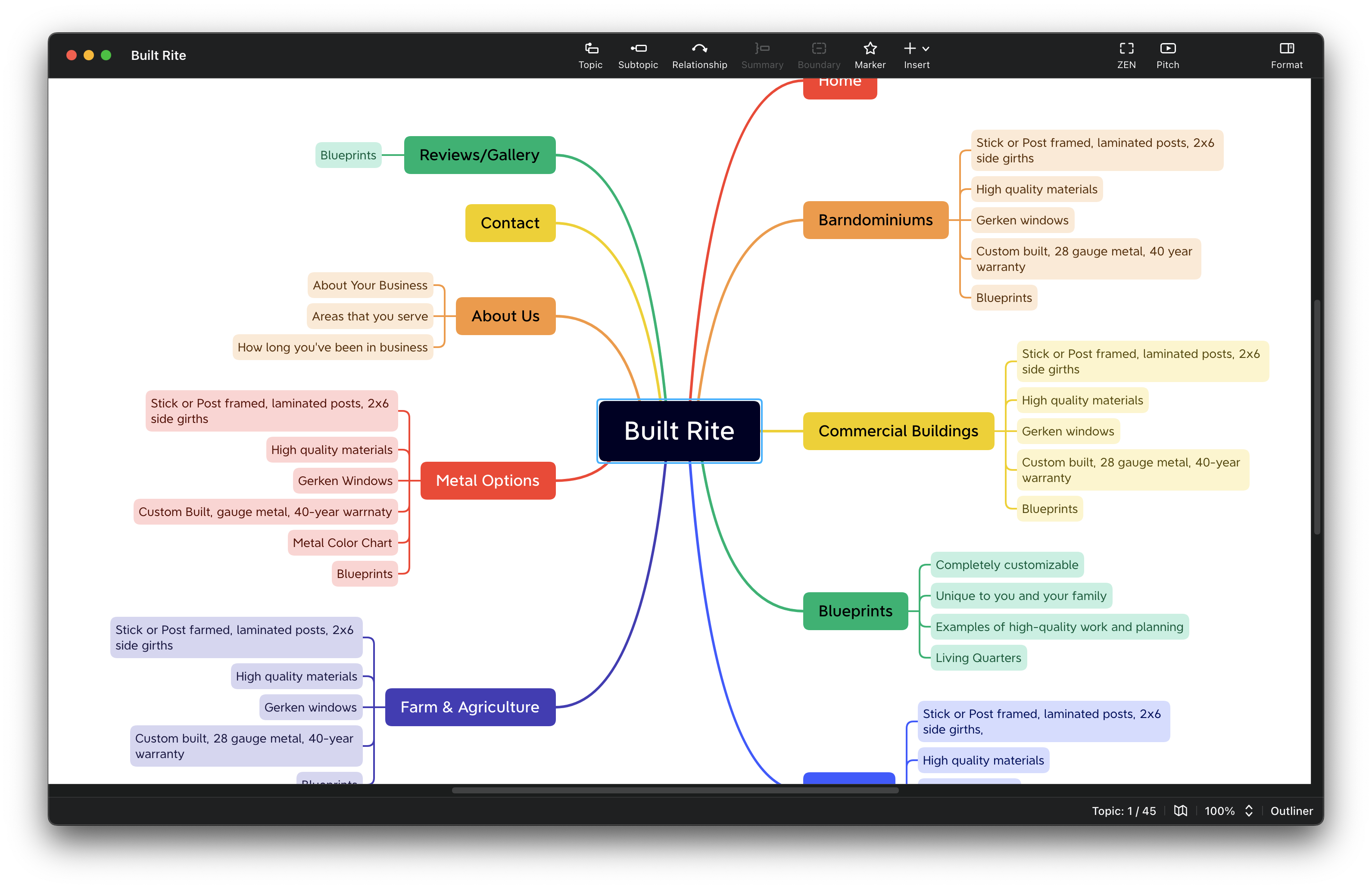 Website Sitemap
Before we write any content or choose the design for your website, we establish the structure of your website. The whole structure of the site is informed by the customer journey map and is set up to get your customer to complete their journey to buying your product.
SEO Research
Ranking high on Google is important for your website to get lots of traffic. This doesn't just happen by itself. That is why we put the work in to find and use keywords throughout the whole website building process.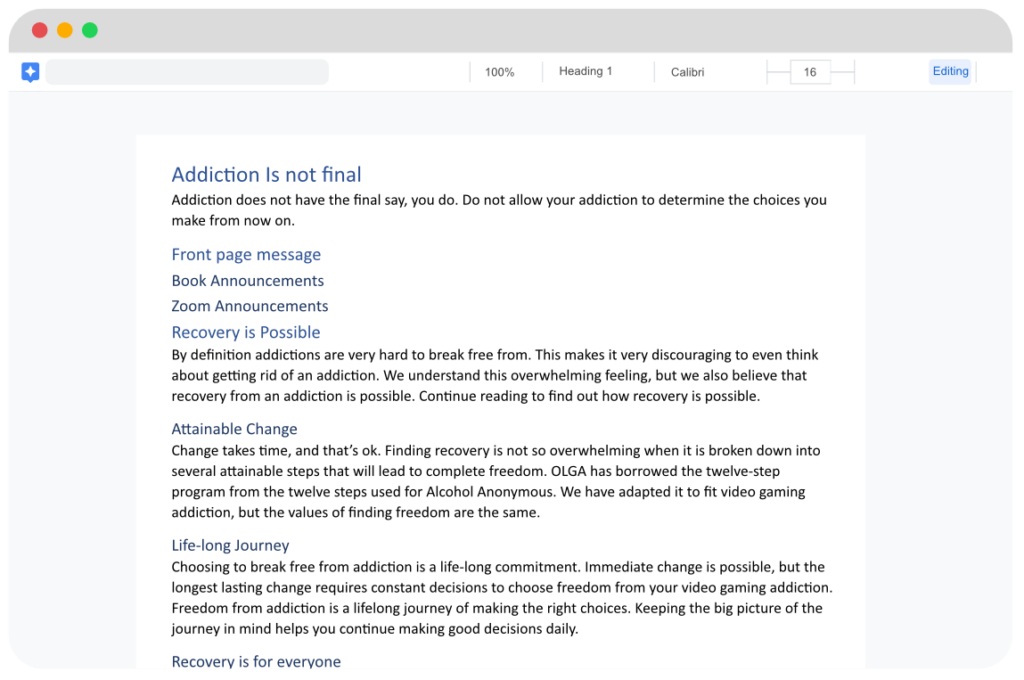 Content Development
We write and create content for your website with your customers and Google in mind. Everything from the content to the name of the photos is focused on SEO keywords to improve ranking in Google. We use colorful language and edited and illustrated photos to catch the attention of your customers. When necessary, stock photos are used to improve the content.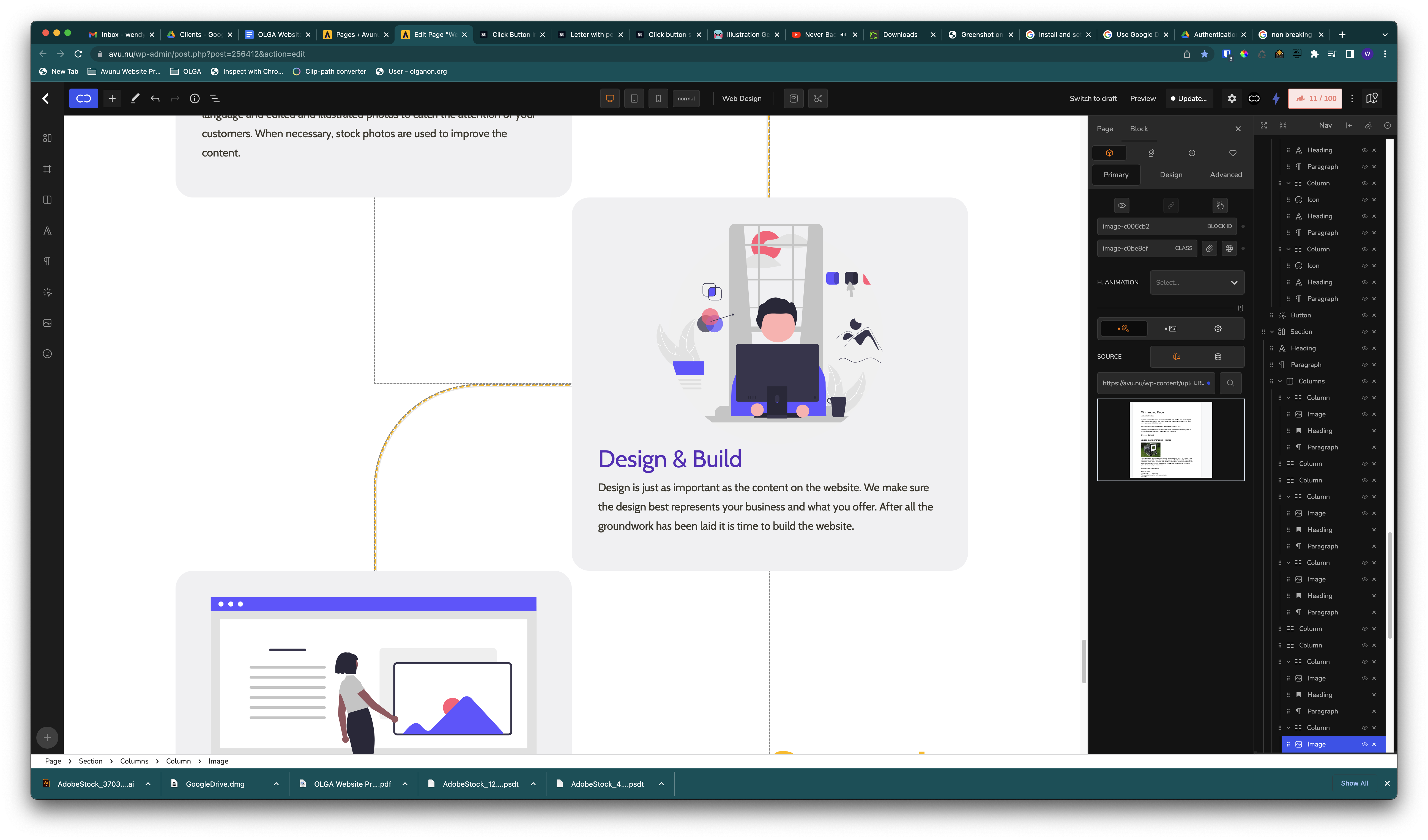 Design & Build
Design is just as important as the content on the website. We make sure the design best represents your business and what you offer. After all the groundwork has been laid it is time to build the website.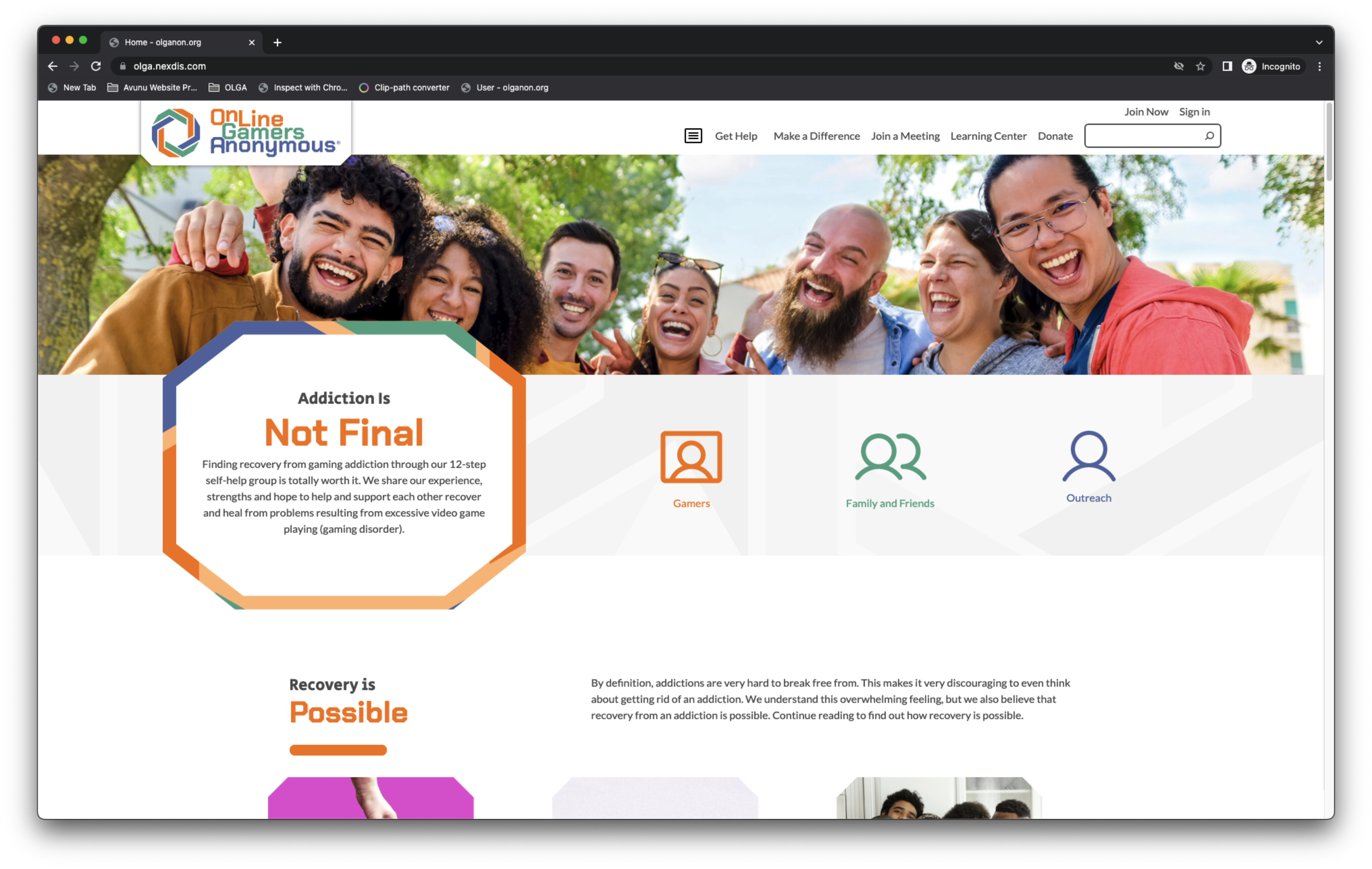 Review & Launch
No matter how much we review our content throughout the whole process, we still need one final review to make sure we have not missed anything. After that is done the site is ready to launch and start bringing in those customers.
Success!
Move your website out of the slow lane!
You no longer have to sit around and watch all the other businesses rushing by to achieve success. Avunu empowers you to get moving and pass many other businesses on the highway to success.
Request a Consultation